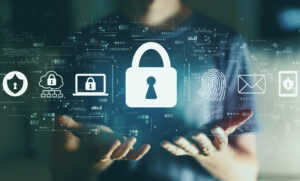 Cortech Developments Datalog integrates seamlessly with Fortecho Solutions. Used by many museums and galleries, the integrated solution provides an essential, extra level of object-focused security which is particularly important during daytime visiting hours when other intruder detection systems are turned off and objects are at their most vulnerable.
The set-up is simple: Our suite of powerful active RFID tags gather data at object level and transmit this via encrypted RFID signal to our bespoke enterprise software Aspect Arts®. Based on predefined rules and parameters, the software evaluates all incoming information and, if appropriate, triggers alarms. Movement, tamper, proximity, attack, temperature, relative humidity, and lux all present as alerts within the Fortecho software.
Integration is an essential cornerstone of what we do at Fortecho Solutions. Our system allows for seamless integrations into PSIM, BMS, SMS, and custom security networks, thereby greatly improving the overall user experience.
When integrated with Cortech, all security alerts from Fortecho solution are received and analysed by Datalog like any other alarms and alerts. CCTV footage and input from other systems link cause and effect and provide the control room with a complete overview, enabling staff to respond more effectively.
Jason Blundell, Head of Sales and Marketing for Cortech comments, "By integrating the Fortecho RFID tracking solution into Datalog, we can provide end users with that extra layer of security and peace of mind. With the Datalog solution, security personnel at museums, art galleries and other facilities can visually verify alarms from RFID tags on artworks in just a few moments."
Contact us to learn more about the Datalog integration with Fortecho.