Art Security & Asset Monitoring Solutions
Monitor your artworks and high value assets 24/7 wirelessly, with the world's leading IOT State of the Art Protection
State of the Art Wireless Protection
Working closely with a network of museums, galleries and professional partners we have developed and built our own hardware and software. Creating an IOT solution designed for the art world with applications across various other industries
Your artworks and valuable assets deserve to be seen.
They also deserve state-of-the-art protection that doesn't impair the visual experience.
At Fortecho, we believe that protection goes beyond theft prevention it includes preservation too. Our asset monitoring solutions use invisible wireless sensors sensitive to movement, proximity, tamper as well as changes in surrounding temperature, humidity and light levels.
Sensitive not stupid they know the difference between a significant environmental change and the natural consequences of daily life avoiding false alarms and alerting you to danger before damage is done.
From monumental masterpieces to the smallest of jewels our sensor will protect any asset standing, hanging, even floating.
They come in various sizes and can simply be incorporated into the displays themselves and their decade long battery life allows for a global status report every 30 seconds minimizes contact with your assets and makes them easy to maintain perfect for your museum or private collection.
All our solutions are insurer approved and can be fully integrated into every aspect of your art security system so rely on Fortecho to keep an eye on your artworks and valuable assets because they deserve to be seen and protected.
Call us to schedule an appointment.
Our Asset Monitoring Solutions
We offer unparalleled experience in ensuring the safety and integrity of high-value assets. Protect artworks and valuable assets 24/7 using custom made hardware & enterprise software Protect artworks and valuable assets using touch screen technology integrated into existing security infrastructure Designed specifically for the protection of high value assets on super yachts and mega yachts in conjunction with some of the world's leading ship builders An IOT solution incorporating bespoke hardware and enterprise software integrated into machine systems to alert to access and proximity Fortecho Luxe allows for controlled protection of display cases and their content 24/7, adaptable to meet the needs of the retail environment.
So that we can help you in the most efficient way, please contact us by clicking on the button below
We are proud to support some of the world's leading businesses, art institutions, charities, foundations and private collections.


Safeguard your assets today
Join hundreds of leading art institutions and private collectors
Fortecho Solutions offers a suite of systems specialising in the wireless protection of high-value assets. We design bespoke packages of fully-integrated hardware and software to create comprehensive cutting-edge security systems tailored to your needs.
We highly recommend the Fortecho and Fortecho Lite systems to our clients with high-value art collections. As discreet, flexible and effective solutions, there's nothing better on the market.
Spencer Ewen
CEO
Seymours Art Advisors
Being a charity, we seek cost-effective ways of ensuring the security of the works of art we have on display. We piloted the Fortecho system in our Fine Rooms, and realising its potential, soon expanded the system to cover our loan exhibition galleries. The system is flexible and its effectiveness has allowed us to reduce staff costs in the galleries. I highly recommend it.
Dave Vobes
Head of Security
Royal Academy of Arts
As the most visited monument in Spain with hundreds of priceless artefacts on display, we must be able to monitor environmental conditions and the security of our objects without damaging the building. The Fortecho system is excellent because it lets us centrally manage multiple sites while getting detailed information on what is happening to our artefacts within a few millimetres of their location.
Xavi Edo
Sagrada Familia
I have known Fortecho Solutions for 10 years, and used the Fortecho system in the Rijksmuseum when I was Head of Security. The system was reliable, provided us with the level of object security we desperately needed, and integrated with our digital radio and CCTV systems to provide seamless automated real-time alarm functionality.
Willem Hekman
Chairman
The International Committee on Museum Security (ICMS)
A large part of our strategy is to ensure optimum gallery conditions for both viewers and artworks, while also controlling costs. Fortecho is an enormous help in achieving this. The system is invisible, effective and integrates seamlessly with our security infrastructure.
Andrés Perez
Head of Security & Operations
Thyssen-Bornemisza Museum
It's essential for my business to maintain high-quality partnerships with credible and like-minded organisations who understand the importance of confidentiality and impeccable service. Performance, reliability, consistency and dependability are paramount; Fortecho Solutions excels in all these measures. Their proven art protection system is a quality market-leading product that exceeds the demands and high expectations of my clients.
Gerard Cooper
Managing Director
AllCooper Securitas
The powerful Fortecho software combined with active RFID tags has provided another important layer in the security array of the National Gallery. Contrary to popular belief, major works of art do not hang forever in the same galleries. Because of this, a mobile, flexible and non-intrusive approach to object alarms is essential. Fortecho delivers this and, to date, I have seen nothing that matches the functionality and performance.
Mike Fox
Technical Security Manager
The National Gallery
Fortecho solution offers a valuable addition to the security we can offer to our high-end clients, in particular those looking to protect expensive valuables such as paintings and sculptures.
Kate Scott
Chubb Insurance
Das Sicherheitssystem von Fortecho spielt eine wichtige Aufgabe in der Absicherung unserer Ausstellungen gegen Diebstahl und Beschädigung. Wir sind sehr zufrieden mit der Funktionalität und dem Leistungsumfang des Produkts. Speziell die zusätzliche Möglichkeit der drahtlosen Überwachung der, für eine Leihgabe geforderten, Temperatur und relativen Luftfeuchtigkeit durch das gleiche System hat für uns große Vorteile.
Ulrike Klein
Head of Restoration and Exhibitions
The Bundeskunsthalle, Bonn
Call us at +1 (234) 567 89 10 or read more about our services and offers here
We focus on excellence to maintain the very best solution to suit you
Fortecho Solutions offers a suite of systems specialising in the wireless protection of high-value assets. We design IOT bespoke packages of fully-integrated hardware and enterprise software to create comprehensive security systems tailored to your needs.
Check out our news section and gain more information about events and our services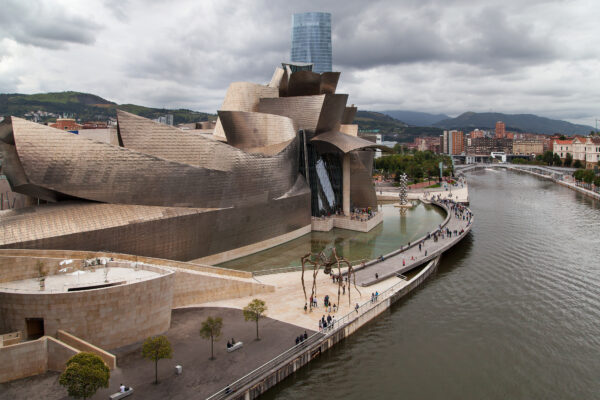 CEO & Founder Rob Green delivered the keynote address at the WAF Symposium on Environmental Sustainability in partnership with Museo Guggenheim…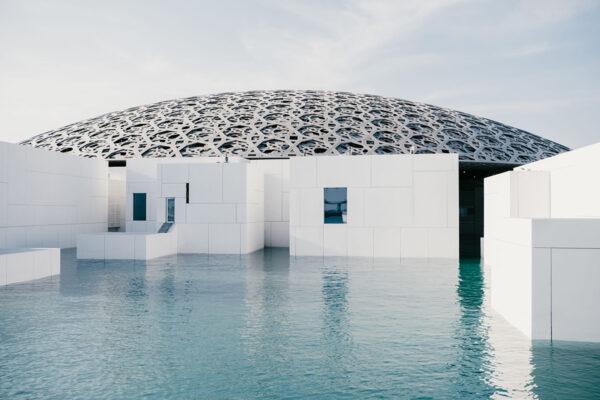 Louvre Abu Dhabi The Louvre Abu Dhabi is harnessing Fortecho Solutions' pioneering wireless surveillance technology to protect its 86,000 square…