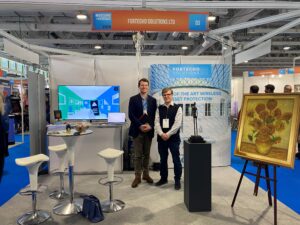 Thank you to everyone who came to see us at our stand at Museum + Heritage, London Olympia earlier this month.
We enjoyed getting together with art world professionals and experts across a wide variety of disciplines in the cultural space.
At the forefront of our messaging is for Museums to become smarter and to find ways to not only gather data but to interpret and use it intelligently.
We were glad to address this point in our talk on smart art protection which has become a major focus for Fortecho Solutions.
It has been an eventful two days and we look forward to following up with you all individually over the coming days.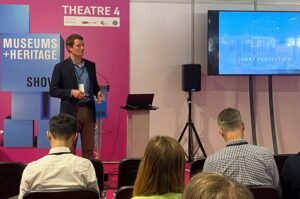 Bert Miller
Head of Commercial
Bart@fortecho.com
T: +44 (0) 20 7736 3330
M: +44 (0) 7590 187 273