Protecting Display Cases and Objects
The Fortecho Case Tag detects planar movements in any direction, vibration as well as adverse micro climate conditions, catering for a wide variety of applications. The tag can monitor micro climate conditions at object level and alerts to unauthorised access to display cases and rooms.
The tag accurately detects changes in temperature, relative humidity, and ambient light within parameters of change set by the user and has been optimised specifically for the use in metalized environments, such as display cases. The OTA (Over The Air) programming mode allows the user to remotely alter and control tag sensitivity and functionality. The tag has an extremely long battery life of 7+ years with low battery alerts for absolute peace of mind.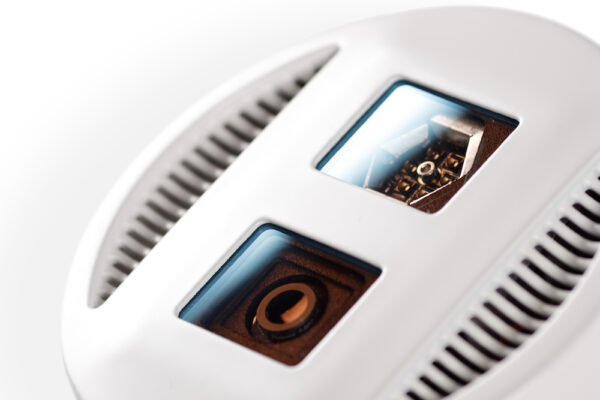 Our VOS sensors analyse changes in infrared light reflectivity within a 3D volume.